SCRUBBY'S CAR WASH
97027
Your local automotive cleaning experts! With our many high-quality, well-maintained self service machines, we're your one stop shop for beautifying your car, RV, or other automotive inside and out.
About Scrubby's Car Wash
This car wash in Oregon is designed for the auto enthusiast that takes a personal interest in car care. If you like a professional level of cleaning but want to work on your car yourself, we have the tools and supplies you need. We can handle just about any size of cleaning project and are fully stocked with high quality soaps and cleaners.
RV and Truck Wash 97027
We have a wash bay specially designed for oversized vehicles. It is outfitted with equipment that can handle cleaning a full-sized RV, but any large scale vehicle can be worked on here as well. Clean your commercial truck and restore your professional look. This bay is also good for clearing away mud from lifted trucks that have been driven off-road.
Our RV and Truck Wash station in 97027 also has a wraparound hose extender to ensure that you can reach every angle of your vehicle. The double pressure wash system powers away the baked on grime. We also offer sewage waste disposal facilities for RV owners that need to flush out their tanks. If you are not sure that your vehicle will fit, call our office at (503)-652-2699. We are happy to answer any questions you have and can help to guide you into the cleaning stall when you arrive.
We are proudly serving Portland, Portland, Milwaukie, Oregon City, and nearby cities. Scrubby's Car Wash handles ]], Auto Cleaning, RV and Truck Wash and more.
Call us today at: (503) 652-2699 for more information on products and services. Air Shammee, Free RV Sewage Dump Site, Oversized Vehicle Wash , Helpful Staff Onsite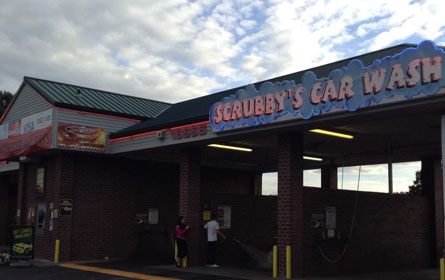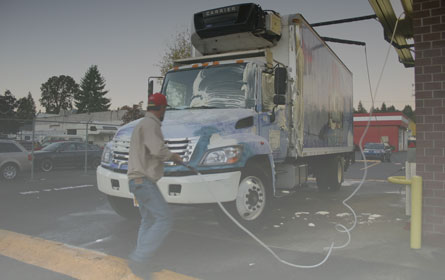 CALL

Call us

(503) 652-2699