SCRUBBY'S CAR WASH
PORTLAND OR
Your local automotive cleaning experts! With our many high-quality, well-maintained self service machines, we're your one stop shop for beautifying your car, RV, or other automotive inside and out.
About Scrubby's Car Wash
Scrubby's Car Wash is a well-maintained self-service automobile wash facility with onsite staff for assitance. The wash bays can accommodate many types of vehicles, including RV's and Large trucks. They have value card and Monday sales available weekly,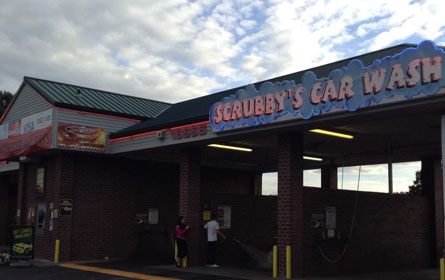 Car Wash
At Scrubby's Car Wash, we provide our customers with access to expensive and powerful cleaning equipment. There is no hassle of maintaining or storing your own car washing gear. Our car wash in Portland, Oregon offers you the best quality cleaning supplies at a fraction of the cost. You are only paying for the time, water, and cleaning supplies that you actually use.
Car Wash in Wilsonville Oregon, Portland Oregon, Portland Oregon, Milwaukie Oregon, Oregon City Oregon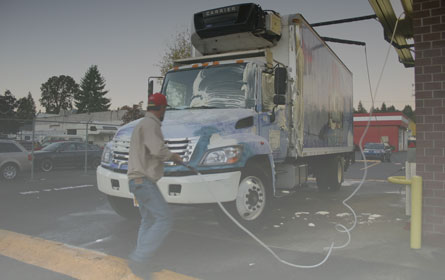 Auto Cleaning
When you have finished, rinse your car down, and spray on a layer of wax to make it shine. We also have an air shammee that thoroughly dries your car. This removes water droplets without leaving behind spots or residues.
Auto Cleaning in Portland Oregon, Milwaukie Oregon, Wilsonville Oregon, Portland Oregon, Oregon City Oregon
RV and Truck Wash
Our RV and Truck Wash station in Portland, Oregon also has a wraparound hose extender to ensure that you can reach every angle of your vehicle. The double pressure wash system powers away the baked on grime. We also offer sewage waste disposal facilities for RV owners that need to flush out their tanks. If you are not sure that your vehicle will fit, call our office at (503)-652-2699. We are happy to answer any questions you have and can help to guide you into the cleaning stall when you arrive.
RV and Truck Wash in Portland Oregon, Oregon City Oregon, Milwaukie Oregon, Wilsonville Oregon, Portland Oregon
CALL

Call us

(503) 652-2699